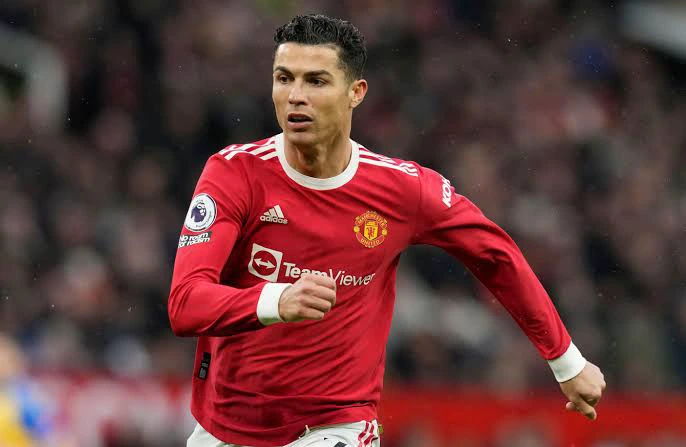 Many people has criticized Lionel Messi's performance in his first season at Paris Saint-Germain because he has failed to score many goals. However, being a great player goes beyond scoring goals and providing assists. Cristiano Ronaldo might have scored two hat-tricks and over 20 goals across all competitions this season but he would likely end his season without a Silverware. His team will likely not qualify for UEFA champions league. While Lionel Messi who has been struggling this season, won Ligue-1 trophy and will still compete in the 2022/23 UEFA champions league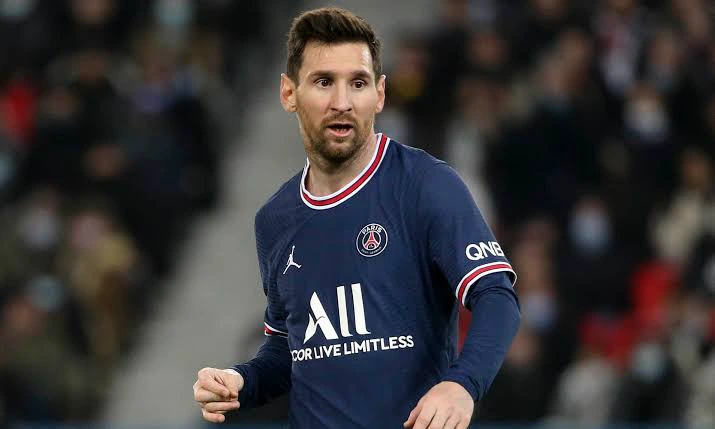 Cristiano Ronaldo might have scored 13 goals more than Lionel Messi, but it is the Argentinian forward who has provided more assists than the Portuguese winger. This suggests that Messi is not only a goal scorer but his work rate classifies him as one of the greatest playmakers of all-time. However, Considering the fact that Messi has played fewer games than Cristiano Ronaldo, it is the Argentine who has created more chances than the Portuguese professional.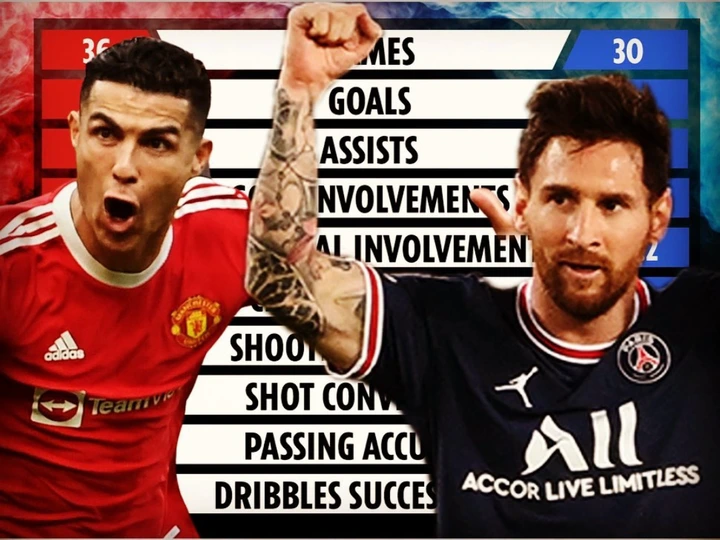 Comparing Lionel Messi and Cristiano Ronaldo goes beyond goals and assists this season. Cristiano Ronaldo has a better Shooting accuracy and Shot conversion rate than Messi. This suggests that the Portuguese winger is more clinical infront of goal than Messi who hit the wood work on over eight different occasions. When it comes to passing accuracy and dribble success rate, it is Lionel Messi who dominated Ronaldo.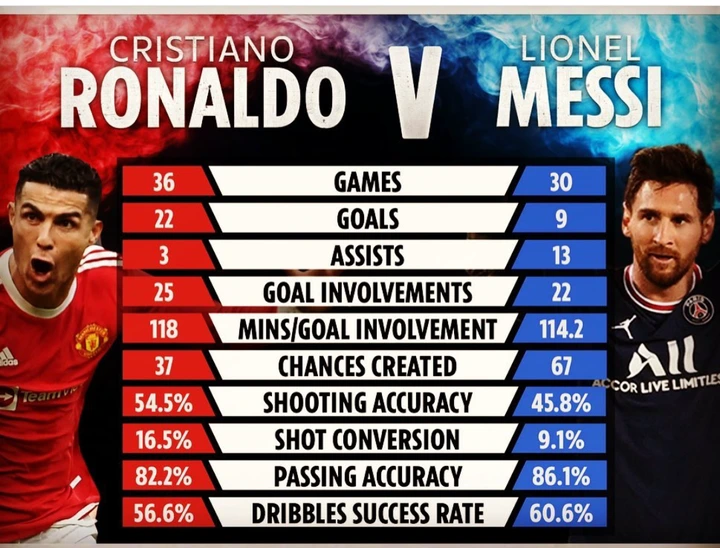 Moreover, Despite the fact that the Manchester United forward has more goal involvements than Messi, it is the former Barcelona forward who has a better minutes per goal involvements this season. If Lionel Messi has played the same number of games as Ronaldo, he could have been more involved in goals than the Portuguese. However, both players are even match in the 2021/22 statistics, the only difference is that Messi added a title to his trophy cabinet while Ronaldo failed in that aspect. Otherwise, the 37-year old has had been more impactful for Manchester United than Messi was for Paris Saint-Germain.