When you dishonor a man that has held you up higher in the last three years, be prepared to face the consequences. A certain Juventus fan appeared on the stands before their home game against Empoli, he stood and held a placard with these words engraved on it, Who needs Ronaldo?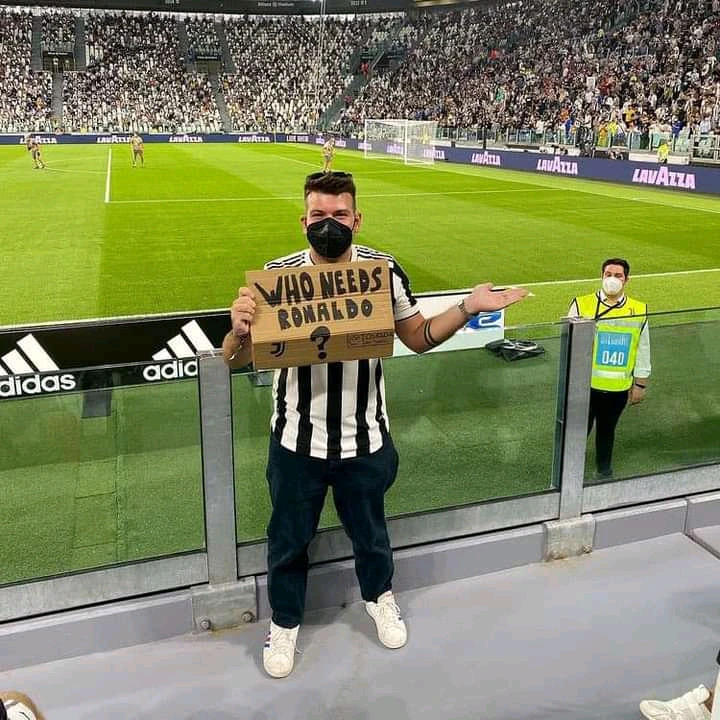 It's a sarcastic word with a deep meaning. He's trying to ridicule the effect of Ronaldo in Juve's team so far, and unfortunately, he got the answer from the Empoli. The small team of low business defeated Juventus with a one-goal victory at their home ground. And how about we ask him now, Who needs Ronaldo? He would be jerking off his shirts and shouting that the club needs him.
Juventus would go down in history as one of the unappreciative clubs Cristiano Ronaldo had played for. Some of the club fans had taken on their social media outlet to speak words of hatred towards him when we all knew the club threw him out. Being Champion for years in the League before Ronaldo came into the picture does not mean they were destined to continue being champions. Their reign became obsolete even just before Ronaldo had arrived. And they felt it which was why they signed the Portuguese captain.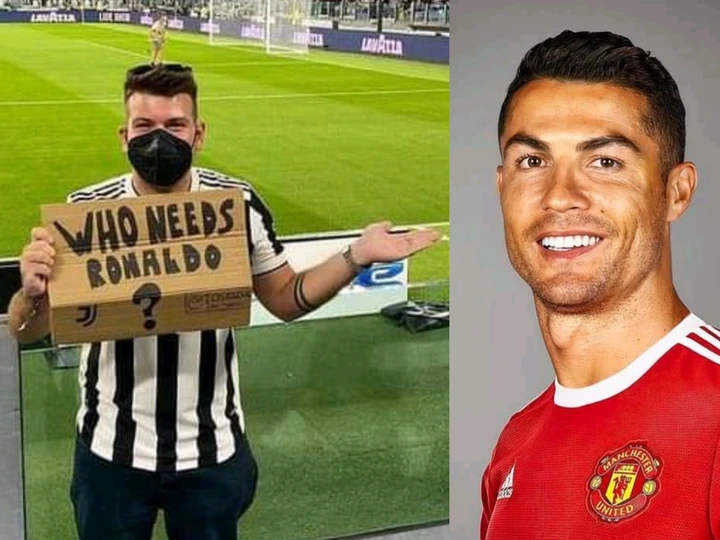 Unfortunately, they anticipated a god to work wonders without giving the necessary sacrifices. If Juventus had spent a bit of what Barcelona has spent in these last three seasons, they probably won't be where they are now in their league. Other teams explore their weaknesses because it's glaring to the eyes that they lack quality players.
Can a bad fruit produce good fruit? It can, but not in this world of ours. It is impossible to complete a mission task when there are no necessary pieces of equipment to complete the task. And if you might ask, Did Ronaldo jilt Juventus? No, he didn't. Reversely, he suffered from their economical structure in the transfer window. While other clubs are signing players, they just sit back and watch, expecting their old players to perform miracles.