COVID-19 : NO NIGERIAN IS HUNGRY ,WE HAVE DISBURSED 100BILLION NAIRA TO POOR NIGERIANS
The minister of information in the federal republic of Nigeria , Lai Mohammed has responded to Nigerians complaining of hunger in Facebook, tweeter , Instagram , television stations and radio stations due to the Lockdown that , the federal government has disbursed over 100 billion Naira to poor Nigerians and vulnerable persons affected by the Lock down all over the country .
He further stressed that , most poor people all over the country have received the money .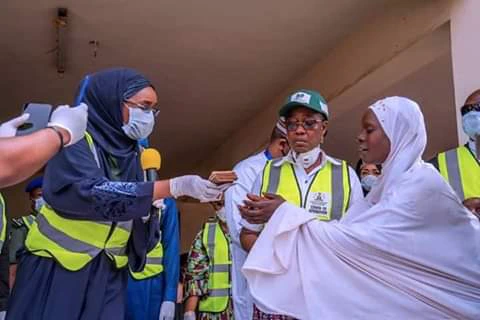 However , Nigerians have been calling federal government of Nigeria in social media , radio , television station over failure provide food , electricity , for them in the midst of Lockdown to prevent the spread of coronavirus disease.
Please share this article
And also , like , comment and follow this page for more reliable news